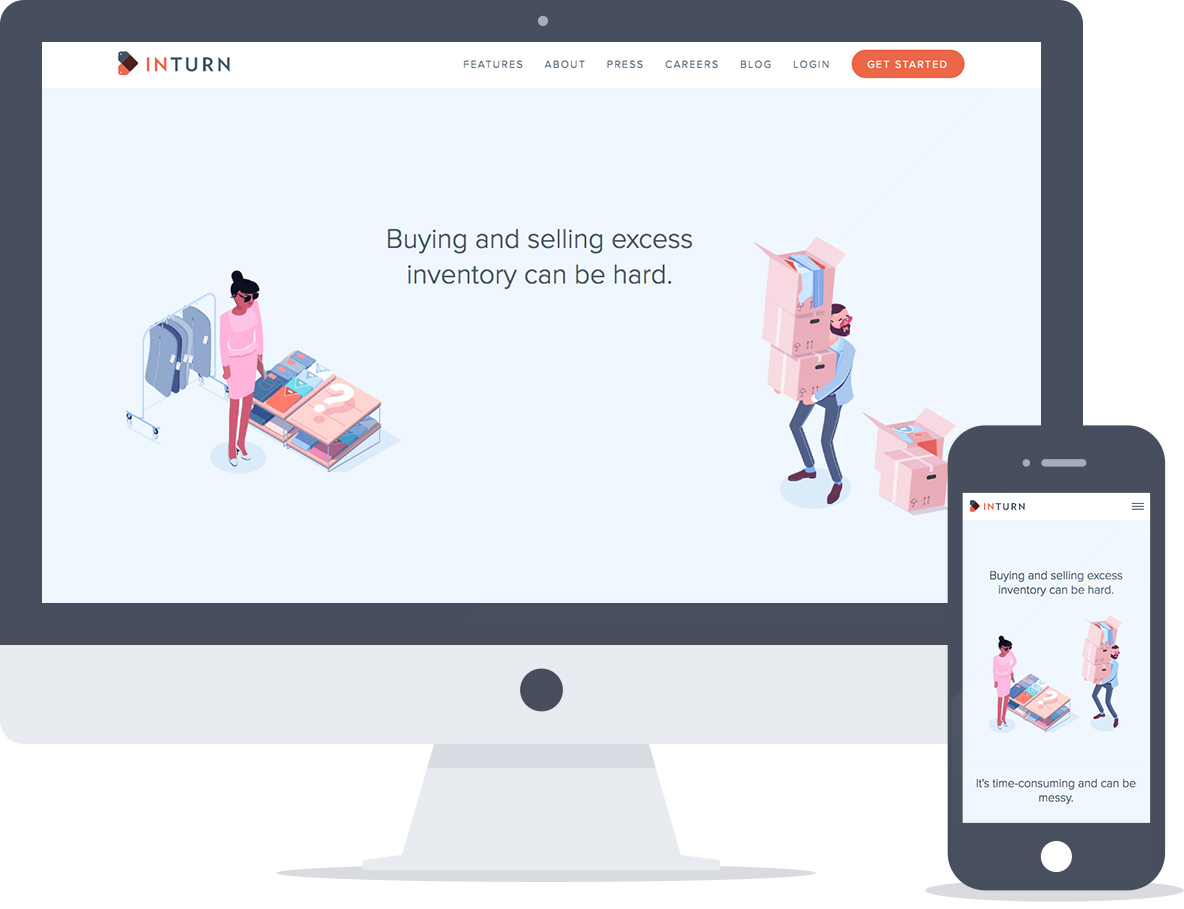 Front End Development, Salesforce Integration, Landing Pages, Oh My
Teamed with the talented creative partners at Craft & Root, Div has been helping INTURN streamline their sales channels using Salesforce and component-based landing pages.
INTURN is the first global marketplace to efficiently and easily sell end-of-season/excess inventory to retailers in private online showrooms. INTURN's first vertical focus is specifically built for fashion and apparel brands. This marketplace provides automated tools to replace what is a manual, painstaking, error-prone process. The result is a solution that provides a powerful opportunity to increase profitability. INTURN is designed and led by retail industry veterans and technology experts.
Services
External API Integration, Integration with Content Management System, Theme development, Web Analytics, Web: PHP, HTML, CSS, JS
Tech
Drupal, JavaScript
Year: 2017