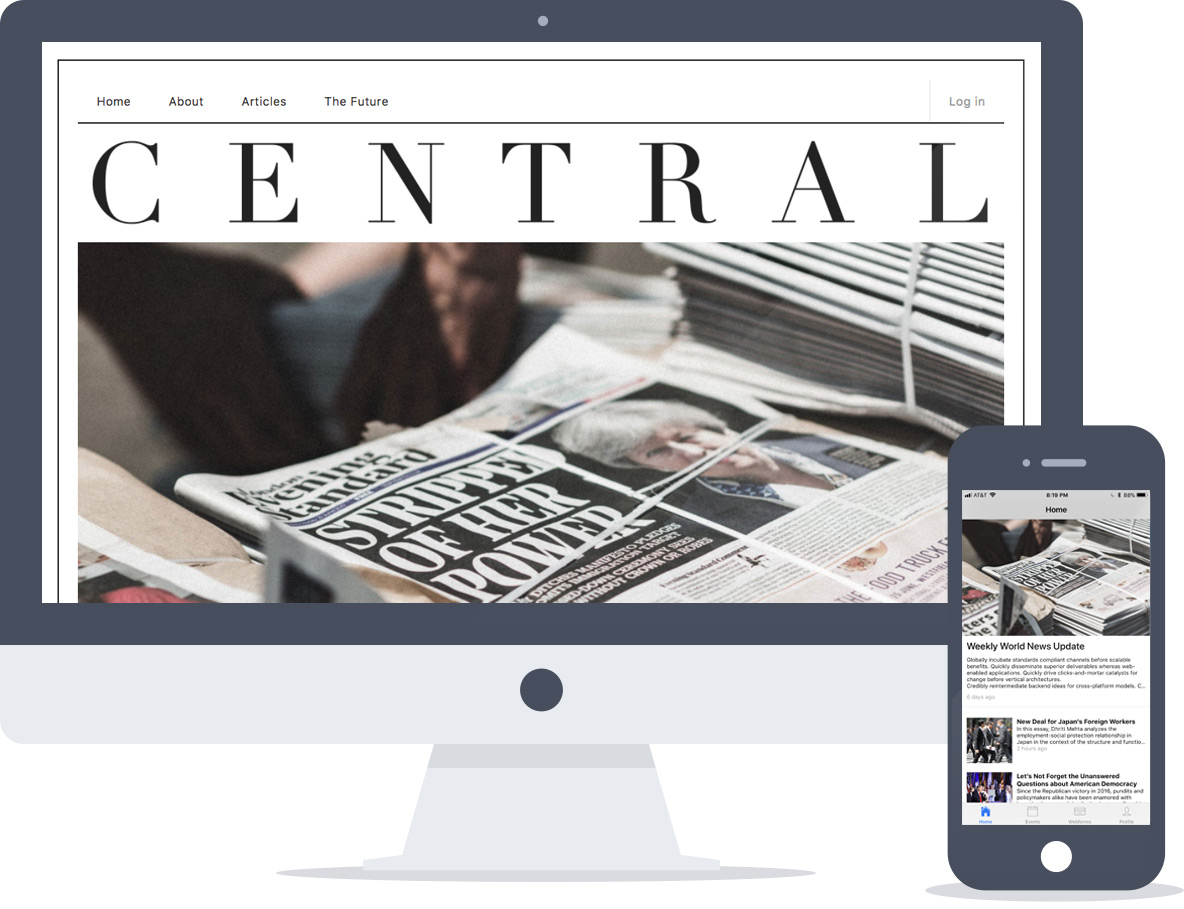 We are turning Drupal websites into publishing hubs, making use of a JSON endpoint consumed by native iPhone and Android apps
A number of our clients have a community of followers with whom they are looking to more actively engage. We're extending Drupal and WordPress websites into publishing hubs that can push notifications to their readers' phones as well as post to their Facebook and Twitter accounts, increasing user engagement.
We're following Bloomberg's lead. The engineering team at Bloomberg's New York City headquarters developed their native apps using React Native, the first tool that truly delivers on the promise of cross-platform native app development. A web-based content hub, paired with native iPhone and Android apps. Powerful Publishing Platforms.
Services
External API Integration, Integration with Content Management System, Mobile and Devices, Primary User and Audience Research, Software Development, Web Analytics, Web: PHP, HTML, CSS, JS
Tech
Android app, Drupal, iPhone app, React Native
Year: 2017