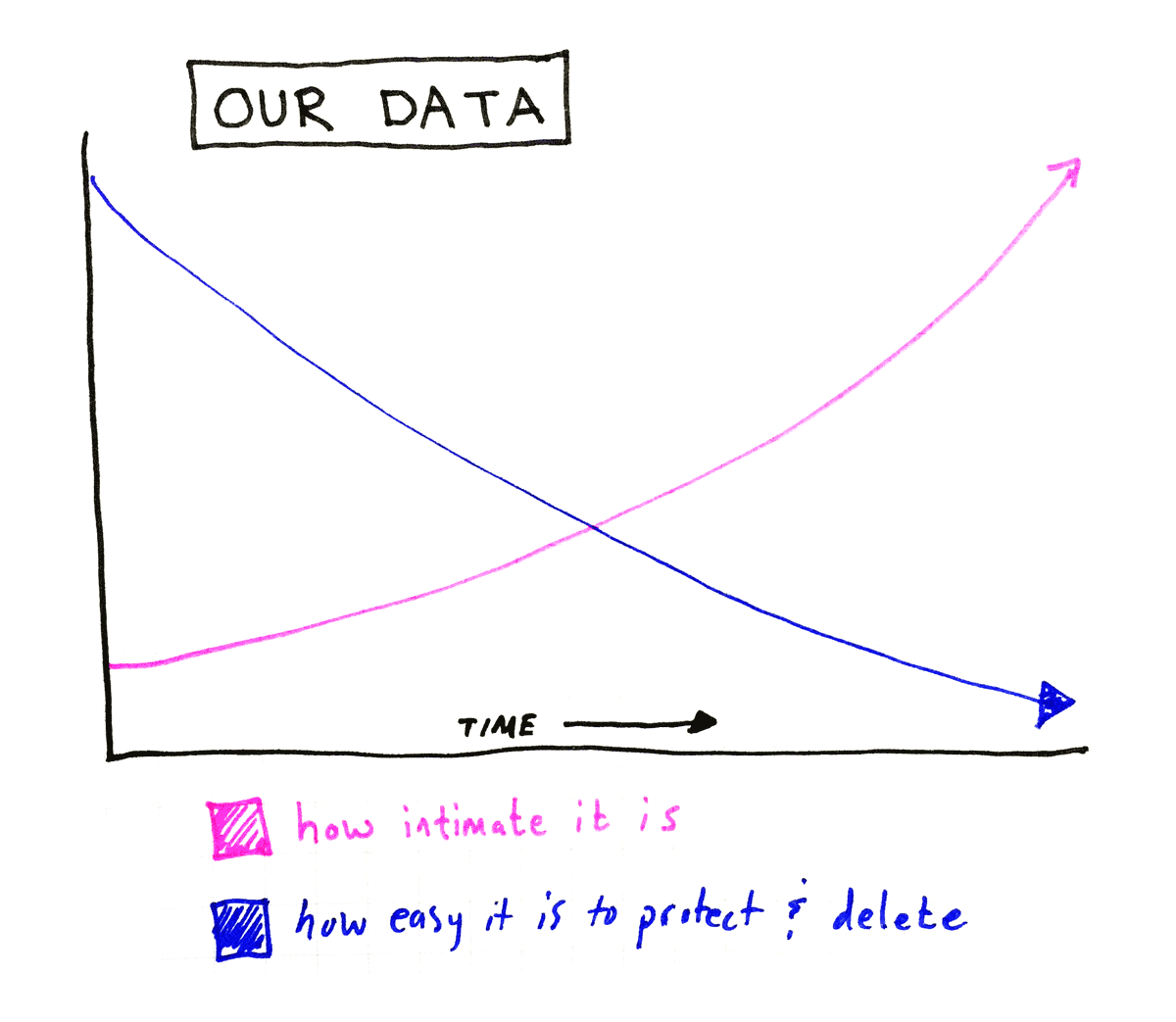 Great article from Chris Coyne [@malgorithms]. Full article here: https://keybase.io/blog/2014-10-08/the-horror-of-a-secure-golden-key
A key takeaway:
Our cloud data is stored for eternity, not the moment. Legislation and company policy cannot guarantee backups are destroyed. Our government may change, and what qualifies as a "lawful" warrant tomorrow might be illegal today. Similarly, your eternal data might be legal today and a threat tomorrow.
What you consider cool today might be an embarrassment or personal risk tomorrow. A photo you can rip to pieces, a letter you can shred, a diary you can burn, an old flag you can take out into the woods with your friends and shoot with a bb-gun till it's destroyed and then have a nice, cold beer to celebrate. Cheers to that.
But memories in the cloud are there forever. You will never be able to destroy them. That data is backed-up, distributed, redundant, and permanent. I can tell you first-hand: do not assume that when you click "delete" a file is gone. Take Mary Winstead's word for it. Bugs and tape backups often keep things around, regardless of the law or programmer effort. This is one of the single hairiest technical problems of today.
Instead, how can you burn that digital love letter, or tear up that digital picture? The only answer is to start with it encrypted, and then throw away the only key.
You need the legal right to use software that makes you the sole owner of that key.