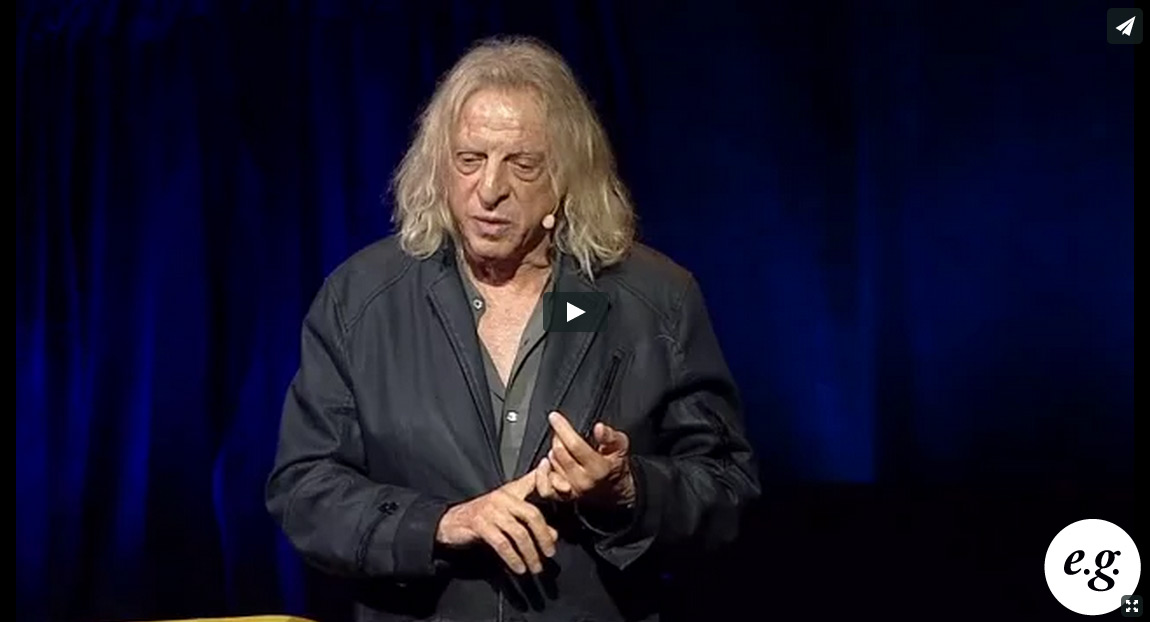 A wonderful lecture by photographer Norman Seeff, who explains how he connects with his subjects and explores "creativity beyond control".
Norman Seeff (EG8) from EG Conference on Vimeo.
Description
May: 2014, Norman Seeff discusses his emotional, and singular approach to creative work.
From Tina Turner to Steve Jobs, from Steve Martin to Joni Mitchell, from Michael Tilson-Thomas to Michael Jackson, from Dr. John to Dr. Phil, from Chicago to the Rolling Stones, from Arthur Ash to Frank Zappa, no single individual has photographed, interviewed and filmed more creative icons from every imaginable field than Norman Seeff.
Norman Seeff, a native South African who moved to the United States in 1969, is a physician turned internationally acclaimed photographer and filmmaker. Seeff 's talk, Finding You Voice, Living Your Dream, will be followed by a screening of his documentary, The Triumph of the Dream.
He has been documenting the inner dynamics and outer ex- pressions of the creative process with hundreds of artists and innovators for close to four decades. As a result, he has identified a seven-stage archetypal map of how the creative process unfolded that appeared relevant to all creative endeavors across multiple disciplines.
The film is the result of the time Seeff spent working with a team of NASA scientists and engineers at the Jet Propulsion Laboratory in California as they prepared to land the two rovers, Spirit and Opportunity, on Mars. It reveals the power of imagination and the drive to dream and vision the future, as the ultimate source of all creation. In this session, we will screen the film and Seeff will facilitate an audience dialog around the practical elements of his seven-stage creative dynamic in action.