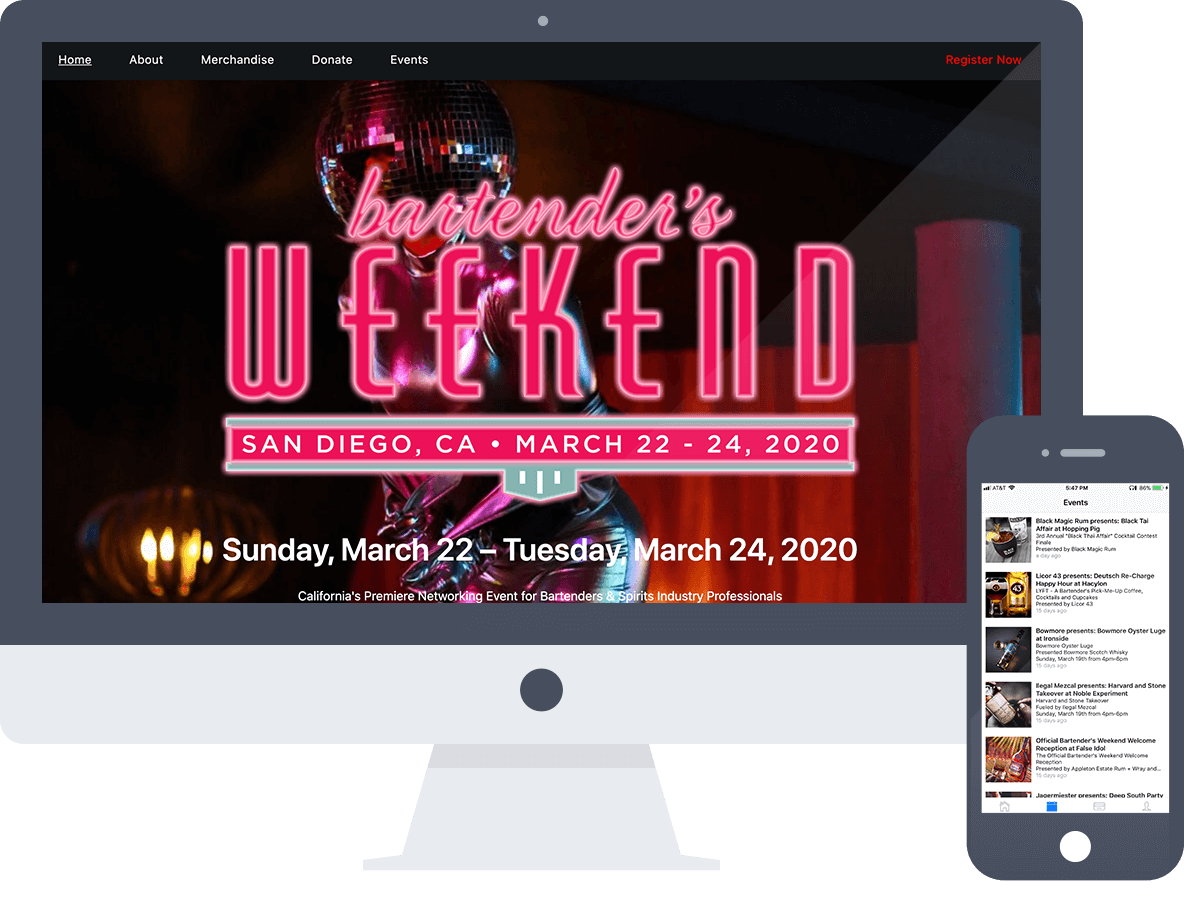 Using Drupal 8 as the Content Hub + React Native to build the conference's iOS, Android Apps
Bartender's Weekend is a three day, Industry only, networking event aimed at promoting the "Spirit of Hospitality" embodied throughout the profession of Bartending, attended by approximately 1100 folks affiliated with the Service and Hospitality community.
Div built out the Drupal 8 website providing the web front-end along with a REST API consumed by native iOS and Android apps. Content delivery hubs… to web and mobile.
Services
External API Integration, Integration with Content Management System, Mobile and Devices, Mobile Design, Primary User and Audience Research, Product Strategy, Social Media Marketing, Software Development, Theme development, Web Analytics, Web Design, Web: PHP, HTML, CSS, JS
Tech
Android app, API Integration, Drupal, iPhone app, JavaScript, React Native, SEO, SEM, SMM
Year: 2018